4 Benefits of Online Chess Lessons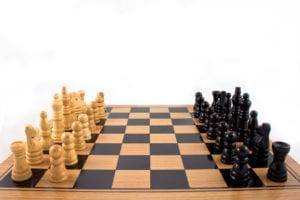 If you're interested in chess, you can improve the way you play in many ways, allowing you to reap benefits like increased focus, creative thinking, and improved logic. Learning chess also allows you to join clubs and play in tournaments, which many people thoroughly enjoy.
If you want to learn to play chess, you have multiple options, including online instruction. Sign up for online chess lessons so you can get help reaching specific chess goals and expand your methods and techniques.
As you consider what type of chess lessons you should sign up for, learn about the advantages that come with online lessons.
You Get Personalized Instruction
If you choose to learn chess online, you will have one-on-one learning time that is focused completely on your needs. An in-person chess class offers broad tips and practice games with a group of students, but you'll reach your goals faster through one-on-one learning. You'll have the full attention of the teacher, the teacher will answer all of your questions, and the entire time will be devoted to your specific needs.
If you're worried that online instruction won't be as effective as an in-person class, think again. Using modern technology like webcams and clear audio, you can easily learn through both real-life chess sets and digital chess games on the screen. Both methods help you visualize boards and make proper moves.
Because you get your teacher's full attention during online instruction, you'll get their expert opinion on your playing style. As you start your private chess lessons, one of the main advantages is the initial diagnosis. By playing games or recapping other games, the teacher analyzes moves and pinpoints common patterns. Chess players tend to fall into the same type of pattern or strategy. Through an initial diagnosis, a professional will be able to point out where the issues occur.
From there, the online lessons will focus on steps for improvement. With your teacher's help, you will improve quickly and evolve as a chess player. If you choose to learn chess on your own or go to a larger class, you won't get this individualized diagnosis of your playing problems and a plan to help you overcome them. You may miss out on chances to improve, which will negatively impact your ratings.
Along with the initial diagnosis, chess lessons will continue to point out weaknesses and ways players can improve. Focus is put on each area of the game, including the start of game, breaking the board up, and achieving a variety of checkmates with different pieces.
You Can Improve Your Ratings
Chess players are organized by their rating, and a higher rating is one of the main goals chess players look to improve upon. In one-on-one online chess lessons, you and your teacher can focus on the specific things that will improve your rating. With individual help from a teacher, you can advance and dramatically improve your rating in the game.
Between lessons, you may compete in various competitions. Before and after each competition, your online teacher can analyze your rating to see ways to help it rise in the long run. They will then offer your lessons that focus directly on improving your rating based on your past performance.
You Can Learn From Home
Taking chess lessons from home comes with several advantages. You may feel more comfortable in your home environment, you can learn chess from any room in your home, and you may find scheduling lessons easier. You also don't need to worry about driving to a separate location for chess lessons, which means that not only are you saving time by staying home, but you're saving money on gas as well.
Additionally, when you're done with your lesson, you have the option of immediately playing at home or through online games. All in all, you can't beat the convenience of online lessons.
If you want to improve at chess, give online lessons a try. Contact us at Chess Teacher to set up lessons and allow you to thrive in the world of chess.